KH Neochem in society
Here, there, everywhere!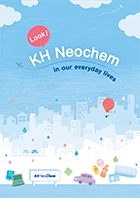 Look! KH Neochem in our everyday lives
more
(PDF:17.6MB)
KH Neochem's Businesses
KH Neochem provides premium chemical products in a variety of fields focused on our three core business areas of Basic Chemicals, Performance Materials and Electronic Materials. Although it may be hard to spot them in a glance, KH Neochem products are in fact used in all forms of goods essential to the global environment and comfortable living.
Basic Chemicals

Through the mainstay oxo reaction technologies and manufacturing technologies for esters and glycol esters, we supply wide variety of high-quality oxo alcohols and oxygenated solvents to the worldwide market.

Main fields of application:
Solvents (paints, inks, thinners, detergents) raw material of plasticizers, raw material of resins

Learn more

Performance Materials

Our unique compounds made from oxo reaction each have their respective defining functions. We utilize these functions to provide the market with raw materials of lubricating oil for HFCs, which do not destroy the ozone layer.

Main fields of application:
Raw material of lubricating oils, water-based paint, cosmetics

Learn more

Electronic Materials

We supply premium products to the IT industry through the fusion of our company's strengths, i.e. high purification technology (distillation technology) and quality control technology (ultra-trace metal analysis).

Main fields of application:
Liquid crystal, semiconductors

Learn more
KH Neochem's Technology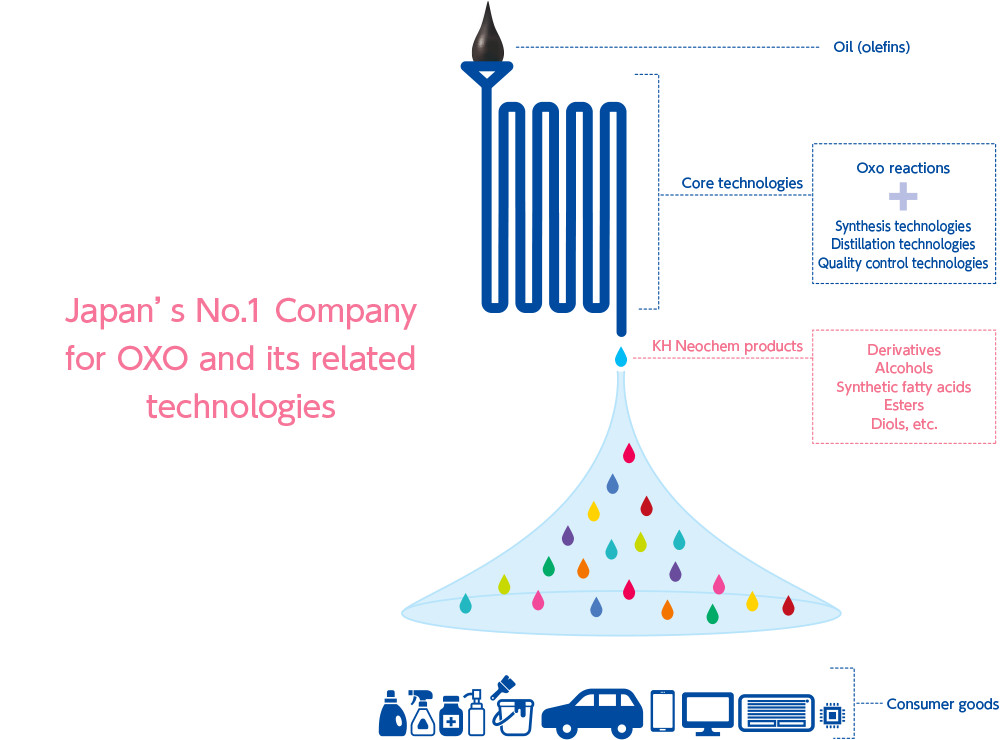 What is an oxo reaction?
Oxo reactions, otherwise known as hydroformylation reactions, are a reaction of olefins, carbon monoxide and hydrogen to synthesize aldehydes. We are then able to synthesize a range of derivatives from aldehydes, including alcohols, synthetic fatty acids and esters.